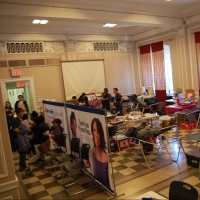 2017 Blood Drive
By John Peck | April 15, 2017
A broken record...not the kind on your DJ's turntable...but the good kind, during New Life Fellowship's recent blood drive. And new meaning given to being a 'cell church'.
It was a rather amazing comeback year for the church and the health center's participation with the New York Blood Center on April 2nd. This year, we had 87 registered donors and collected 59 pints of blood! This year's collection broke our records for the past 5 years. Due to the screening and eligibility requirements, some individuals were deferred, but we were well-above our donation capacity of last year.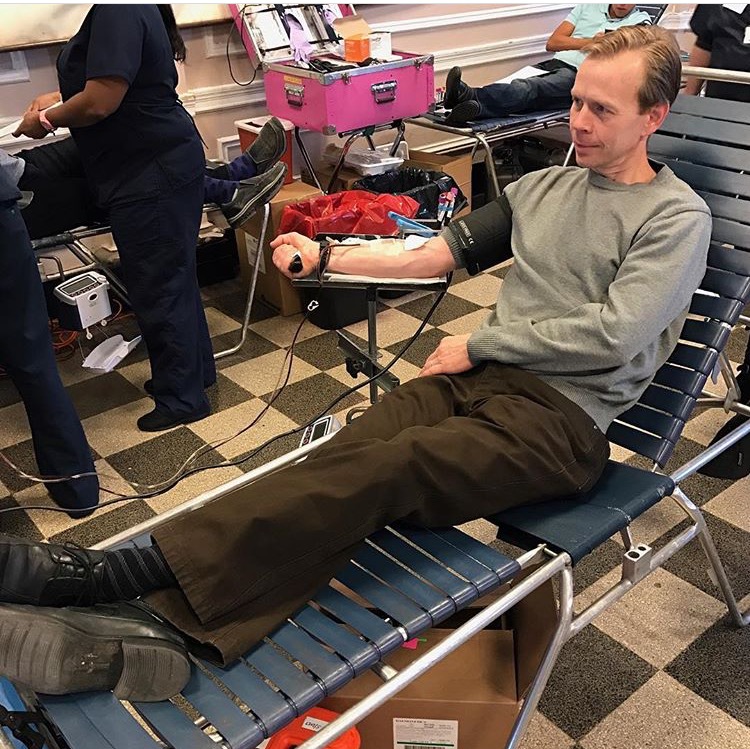 Blood donations are now including new technology that might help give you more motivation to participate in the future. While traditional whole blood collection methods will continue - where your blood goes into a bag - blood donations can now be done with donor machine technology called 'Alyx' - where you get a 'return' on your donation.
Alyx technology extracts red blood cells out of your blood while you're reclining, separates the blood's components it needs, and returns remaining components and fluids to your body. Doing this takes about twice as long as a regular whole blood donation, but here's what you accomplish:
* You provide red blood cells for trauma patients, cancer patients and anemia patients, particularly those with sickle-cell anemia
* You provide twice the amount of red blood cells versus a regular whole-blood donation because of how Alyx technology extracts the red blood cells
* Some patients feel much better from the process because fluid is returned to the body, reducing the chance of not feeling well after the donation. A smaller needle is also used in the process
* You get more blood donation credits with the New York Blood Center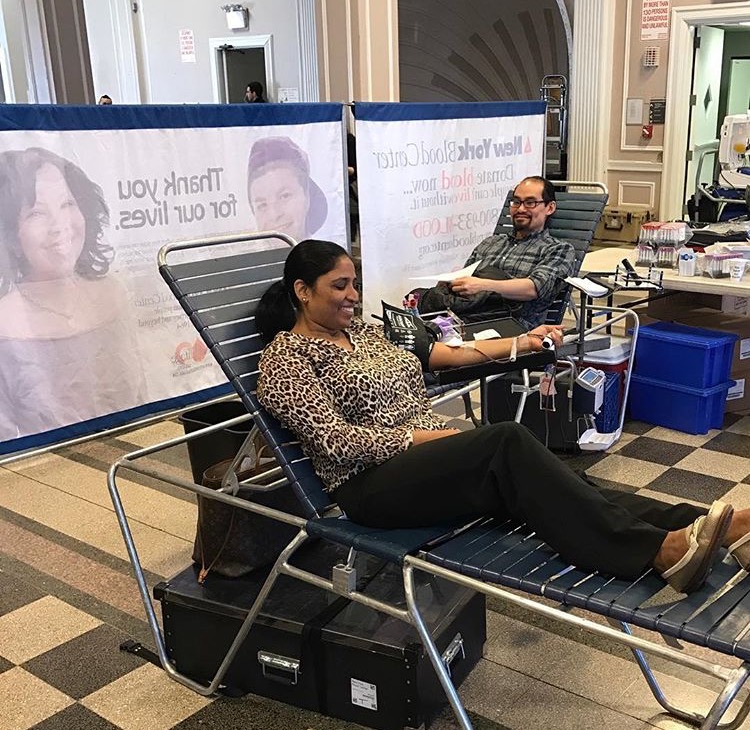 So, it may sound like a 'broken record' when we say 'thank you'...but THANK YOU for helping during the blood drive. You were a great 'cell church' in blessing the community.
Back