Pediatric Dental Outreach Project
Program on hold until Fall of 2021

.
New Life Community Health Center is proud to partner with Elmhurst Hospital to continue our community outreach program to help the children in the local community maintain their healthy smiles! Our program's goal is to inform the caregivers of children, between the age of newborn to twelve, the importance of baby teeth and how to prevent early childhood cavities through proper homecare and hygiene. By setting up demonstration booths in Elmhurst Hospital pediatric clinic, we aim to survey the overall pediatric dental awareness of our local communities, and help establish dental homes for those in need.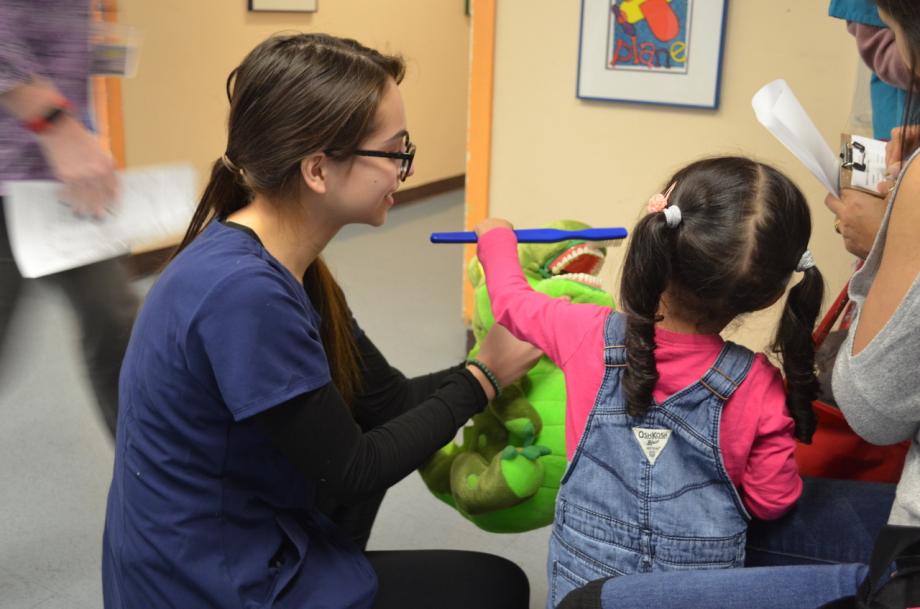 As you may have already known, Elmhurst is one of the most diverse zip codes in the U.S.! We have many new immigrants and refugees who are struggling to adapt to the American culture and make ends meet. Many local preschool kids are faced with dental care barriers including language, culture and financial problems. Many parents are unaware of the importance of baby teeth and how to properly care for them. Through our sponsorship from the local pediatric dental offices, we are able provide toothbrushes, toothpastes, brochures in different languages (see attached sample), demonstration models and puppets to make an impact in our local community.
In order for us to reach out to as many kids as possible, we need your help! Your linguistic skills, dental knowledge and passion to serve will make a huge difference in these children's lives. It'll be a very hands on experience as you will be interacting with the kids and their parents to take surveys on their dental knowledge, teach them the proper hygiene techniques, and help them connect with local dental providers as needed. It'll be a very fun and rewarding experience for everyone!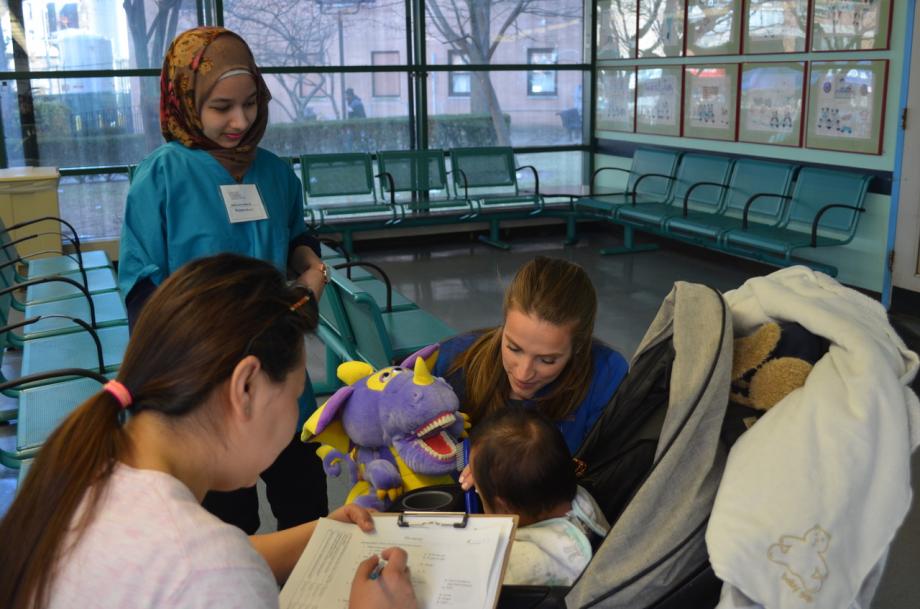 If you are interested in participating, please fill out the application.
You are required to attend a short training session scheduled to take place at the New Life Community Health Center. The health center is located within the old Elks Lodge which is now owned by New Life Fellowship church:
Training session
(Attendance at ONE session is mandatory for new volunteers):
When: TBD
Where: New Life Community Health Center
82-10 Queens Blvd, Elmhurst, NY 11373
(We will confirm which classroom in the building)
Outreach events
(Need to commit to attend an average of at least 1 event each month to obtain a certificate of completion)
When: End of October to beginning of May
Each outreach session will be two and half hours long. The exact dates of the session will depend mostly on leadership availability. There will be a separate training session for the leaders. If you are interested in becoming a leader, please indicate in the application. It is an extremely fun and rewarding experience! For all the volunteers, please check off the days and times you will MOST LIKELY be available to volunteer/lead so we can come up with a schedule that best accommodates everyone!
Where: Elmhurst Hospital Pediatric Department
79-01 Broadway, Queens, NY 11373
(during the week, days and times to be determined)
If you have any questions or concerns, please email us at
nlchcdental@gmail.com
. Don't miss out on this incredible opportunity to serve! Hope to hear from you soon!