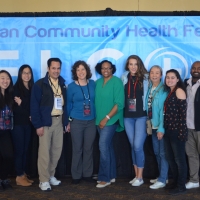 Christian Community Health Fellowship 2018 Annual Conference
By Kristin Moltz | May 16, 2018
From April 19 to 21 nine Health Center volunteers and leaders traveled to Cincinnati, Ohio for the annual Christian Community Health Fellowship (CCHF) Conference. The mission of CCHF is to gather and encourage health care workers who are working among the poor and to encourage students to invest their lives in serving the poor in their health care profession.
The conference provided a combination of inspirational stories and motivational talks in addition to some very practical "How To" break out sessions covering topics such as "The Opiod Epidemic", "Working with Homeless Individuals", "How to take a Spiritual History", "What to do when my patient needs mental health services but I am not a mental health provider" and many other.
The team was blessed by great worship times, opportunities to get to know each other and bond as a team, individual and group prayer times, laughing and crying with each other, sharing hearts and visions God has placed on each team member, and tremendous knowledge and inspiration from the speakers at the conference.
One highlight for Kristin Moltz, PA was seeing and hearing John Perkins speak who was the co-founder of the organization, very influential in the Civil Rights movement, and at 87 years old, was a contemporary with Martin Luther King, Jr. Kristin's first missions trip as a 6th grader was to Voice of Calvary, John Perkin's community development corporation in Jackson, Mississippi.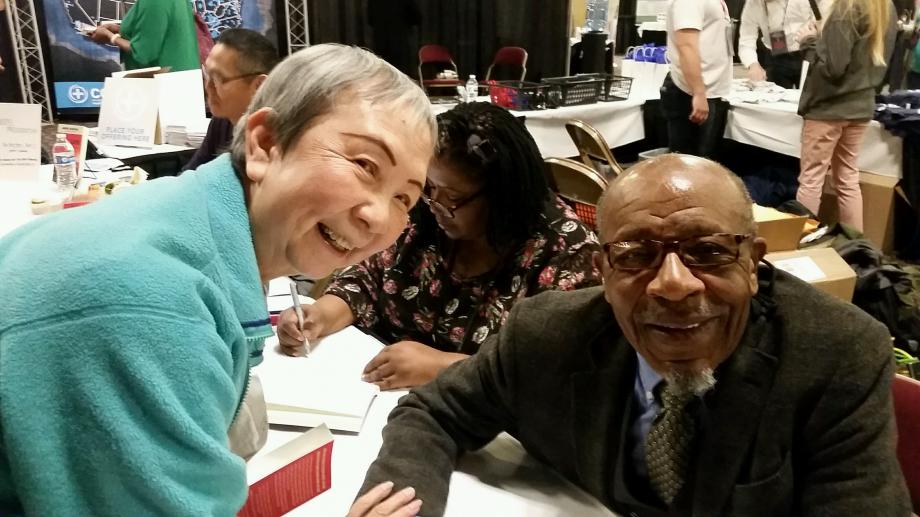 Kitty Chan, one of our key doctors said of her experience at the conference, "I thought I was going to the conference to learn to bless others, but God blessed me with the reminders of His will, His purpose and His compassion. So my expectations were not met, they were blown out of the water." From Christi Gandham, our medical director, " I praise God that he knows exactly what we need even before we do and it seems like the times we kind of know what we need, He exceeds our expectations spectacularly. This trip has allowed me to meet so many people that have a burning passion and desire to serve the poor and it honestly made me feel inadequate. But the plenary talks, the times of prayer, worship and the MANY times God made Himself so clearly visible with and around our group. He reminded me that I don't have to be perfect; not even all put together, for Him to use me. Even the desire to take steps toward improvement and have Jesus be the focus are what He can use to make amazing things happen." From Michael Baez, one of the front desk workers, "In addition to both praise and worship I received info on how to better treat our clients that are homeless and struggling with addictions."
Due to the generous support of private donors, the Health Center was able to fund the trip for those nine individuals. From the experience and the quotes, it was well worth the investment. Thanks to all who have donated to the health center. Your gifts helped make this continuing education opportunity for our key leaders and volunteers possible and provided equipping that will enable us to better serve and minister to our community.
Back