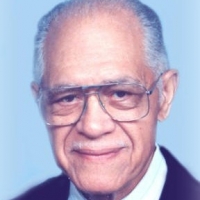 Dr. Charles DeWitt Watts: An Advocate for the Marginalized
By John Peck | February 21, 2017
In presentations, conversation, or even in our mission statement, we will tell you that we exist by the Lord's grace to serve the medically-underserved of any race, religion or creed in Elmhurst, throughout Queens and even the city and region.

So, for our ongoing Black History Month series where we honor African-Americans in the medical profession, we want to tell you about a man with a kindred-spirit like ours.

Dr. Charles DeWitt Watts spent more than 50 years of his medical career advocating for civil and human rights, and also for the quality of medical care for all residents of Durham, North Carolina - especially the poor and underserved.

Watts was born in Atlanta, GA in 1917 to church-going parents. They ran a butcher shop and a fruit store. And they might not have then guessed that their practical education to their son by running the butcher shop would lead to Watt's interest in animal anatomy, and then human anatomy. After attending Morehouse College, he was encouraged to consider medical school because of his acumen in biology. Watts attended the Howard University College of Medicine and supported his education by working at a post office. Watts completed his surgical training at Freedman's Hospital in Washington, DC under the tutelage of someone we recently told you about - Dr. Charles Drew, who became renown for his work in blood research and plasma.

Watts took to Drew's tutelage and admonition for African-American doctors to 'establish' themselves around the country. And Watts did just that in several distinctive ways in the years following his 1950 arrival in North Carolina as a doctor:
Watts became the first African-American board-certified surgeon in North Carolina

Watts served the Durham, NC area's underserved and needy by establishing a private clinic in general surgery for poor people and African Americans.

Watts served as chief of surgery at Durham's Lincoln Hospital and was later one of the key figures in converting it to the Lincoln Community Health Center, a low-priced clinic for the poor.

And a very significant accomplishment, without a title or honor - Watts advocated for certification of African American medical students.

And the honors he was worthy of receiving - Watts also became a member of many professional colleges including the National Academy of Science's Institute of Medicine, and the American College of Surgeons.
Any one of the above accomplishments would qualify someone to say that doctor's life was well-achieved. Watts continued to practice as a surgeon until 1975. But even after retiring, he continued on in other ventures, particularly as an 'advocate' for the poor and underserved...and to see more African-American doctors raised up to serve those communities.

We love the idea of having, and being, an 'advocate'. That's part of our heart too, as we speak for those needing services that can't speak for and seek them for themselves. We remember that spirit of Charles DeWitt Watts as an advocate - a forceful speaker on behalf of another - and hope we can duplicate that as we move toward our opening as a primary care center. We also pledge to advocate for others marginalized and without resources, as we remember I Jn. 2:1 says, " we have an advocate with the Father - Jesus Christ, the Righteous One."
Back