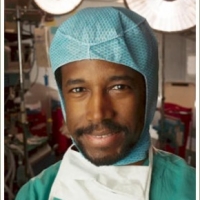 "Gifted Hands"
By John Peck | February 28, 2017
In our clinic's final tribute during Black History Month to accomplished African-Americans in the medical field, we wanted to conclude with the story of the gifted man with 'gifted hands'...who ran for the presidency of the United States in 2016.

Dr. Ben Carson was, by his own admission, a somewhat unmotivated, and troubled child growing up in Detroit, saying that "as a teenager, I would go after people with rocks, and bricks, and baseball bats, and hammers." After one attempted stabbing incident that was miraculously thwarted from disaster when Carson's knife broke in his intended victim's belt buckle, somehow Carson decided to start reading the Bible. Carson said that he began reading the Book of Proverbs, and applying verses on anger. As a result, he states he "never had another problem with temper".

Carson's fortunes in life began to change, even despite early medical school troubles at the University of Michigan. Carson made it through, and even later into the neurosurgery program at the prestigious Johns Hopkins University School of Medicine's neurosurgery program. It was here that Carson would not only excel, but innovate...demonstrating truly 'gifted hands'. Carson performed the only successful separation of conjoined twins, joined at the back of the head. He also pioneered the first successful neurosurgical procedure on a fetus inside the womb, performing the first completely successful separation of type-2 vertical craniopagus twins. He also developed new methods to treat brain-stem tumors, and revived hemispherectomy procedures that help control seizures.

Carson's accomplishments in his field are astounding. He became the youngest chief of pediatric neurosurgery in the country at age 33. He has received more than 60 honorary doctorate degrees, dozens of national merit citations, and written over 100 neurosurgical publications. In 2001, the Library of Congress chose him as a Living Legend. In 2008, he was bestowed the Presidential Medal of Freedom, the highest civilian award in the United States.

But his field of vision has changed, to broader public ventures. After stepping down from performing surgery, Carson became a Republican party presidential candidate in May, 2015, losing out on the nomination to the current president, Donald Trump. But Trump has not forgotten his skills, hoping to turn those gifted hands into gifts of policy as the Secretary of Housing and Urban Development. At this writing, that nomination is still pending Senate approval.

To learn more about Carson, you can read his books, including 'Gifted Hands' (1990), his autobiography, or 'A More Perfect Union' (2015), or see 'Gifted Hands: The Ben Carson Story' a 2009 television drama film starring Cuba Gooding Jr.
Back