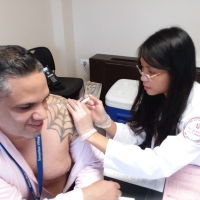 "The Man Sticks It To Ya"
By John Peck | October 1, 2017
You've heard it said that people hate it when 'The Man sticks it to ya'.

Well, 50 people didn't quite feel that way...because the 'men' and 'women' of the St. John's School of Pharmacy, our medical partners, were indeed 'sticking it to them'...in 3 flu shot sessions this September.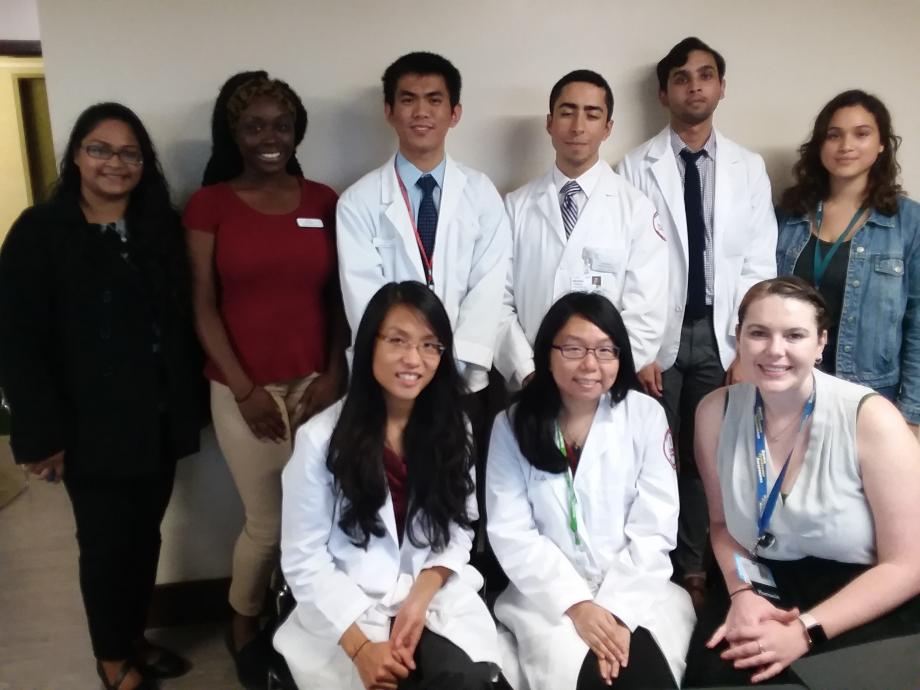 NLCHC continued its fall Free Flu Shot program in September. About 17 people at the Boulevard Family Shelter on September 19th, 14 people at the NLCHC Health Fair on September 23rd, and 19 at the regular Health Center operation on September 26th, got their seasonal flu shots.
If you haven't gotten a flu shot yet, here are some important reminders about flu shots, from the New York State Department of Health:
All people 6 months and older are recommended to receive an influenza vaccination each year. Depending on vaccine type available to you, 2016-2017 vaccine will protect against either three or four different influenza viruses.
Children aged 6 months through 8 years of age who have never received a seasonal flu vaccine need to get two doses of vaccine spaced at least 4 weeks apart. This season, other children in this age group may need two doses as well.
Certain people are at "high risk" of serious complications from seasonal influenza. These include people 65 years and older, children younger than five years old, pregnant women, and people of any age with certain chronic medical conditions.
The best time to get vaccinated is as soon as the vaccine is available. You can still get a flu shot through the fall, winter or spring, since flu season usually peaks in February but continues through May. Individuals who lack health insurance should contact their county health department to inquire about flu vaccine clinics.
We only have 9 more free flu vaccines left, so please stop in and see us October 3rd or October 17th if you need a free flu shot. That last date is pending the availability of free flu vaccines. So come in...and 'get it stuck to ya'...with a smile!
Back