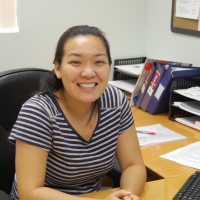 Women's History Month: Celebrating those who have shaped the health center with their Gifts, Leadership and Service
March 25, 2017
Elizabeth Choe started as an intern in our Social Work Office. Today, she is the Director of Social Work Services. Liz has the privilege of helping our clients with emotionl issues, housing, immigration, relationship and social service issues. She is patient, kind and a great listener.

Check out her heart and vision for the Health Center Social Work Department. http://www.nlchc.org/about-us/volunteer-associates/elizabeth-choe,-msw.html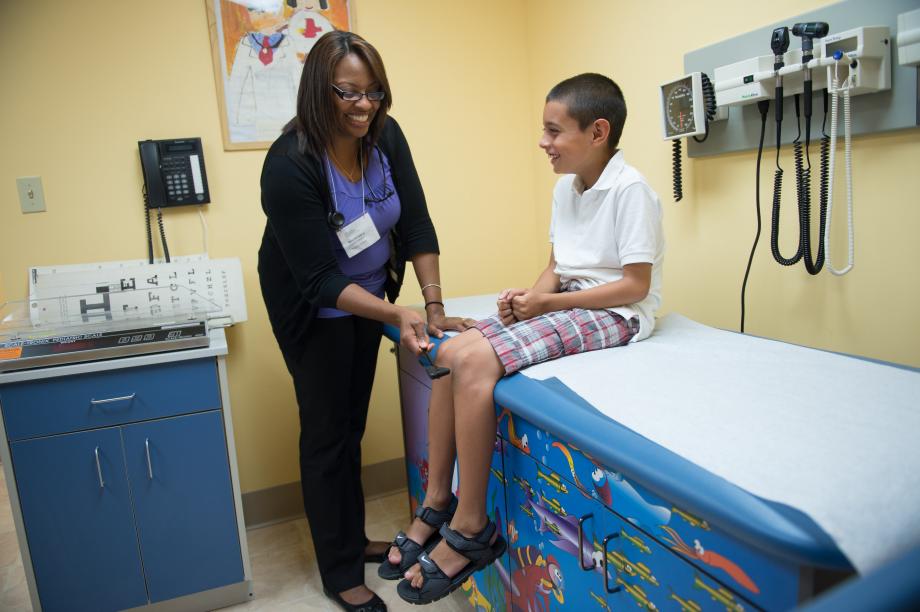 Shantae Rodriguez is a Physician Assistant who understands the challenges that many of our patients have experienced. As we prepare to expand our services, Shantae is at the center of creating the patient care values and culture. She cares about patients – not just their physical needs but their emotional and spiritual needs as well.

Shantae understands that behind each diagnosis is a person, and a family, that long to be healed and loved. As a bi-lingual provider her presence and skills are desperately needed in our community. We celebrate Shantae and her commitment to the families in our community.

To read Shantae's bio go to
http://www.nlchc.org/about-us/volunteer-associates/shantae-rodriguez,-pa.html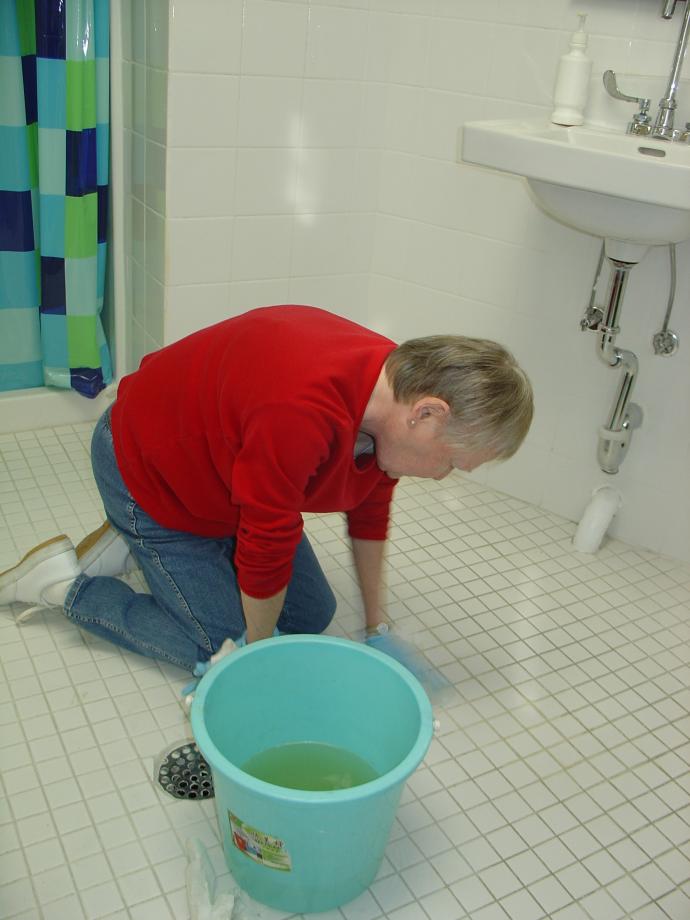 Barb Shiffer has been a faithful supporter of the health center since nearly our inception. She contributes financially, like many of our volunteers, but her support is so much more. Barb is one of those individuals that makes sure things get done that no one else sees.

For years Barb was counted on to provide regular cleaning of the health center. As a medical facility, it is imperative that we keep things clean. She realized that we have an obligation to maintain the health center and be good stewards of the resources that others have contributed.

Barb also provided set-up for many health fairs, painted during our construction phase, did dishes for our volunteer picnics and helped with the many details of our annual dinner. She folded letters and stuffed envelopes for quarterly newsletters and year end fundraising letters.

Barb is faithful in the unseen things and we celebrate her for her many years of service.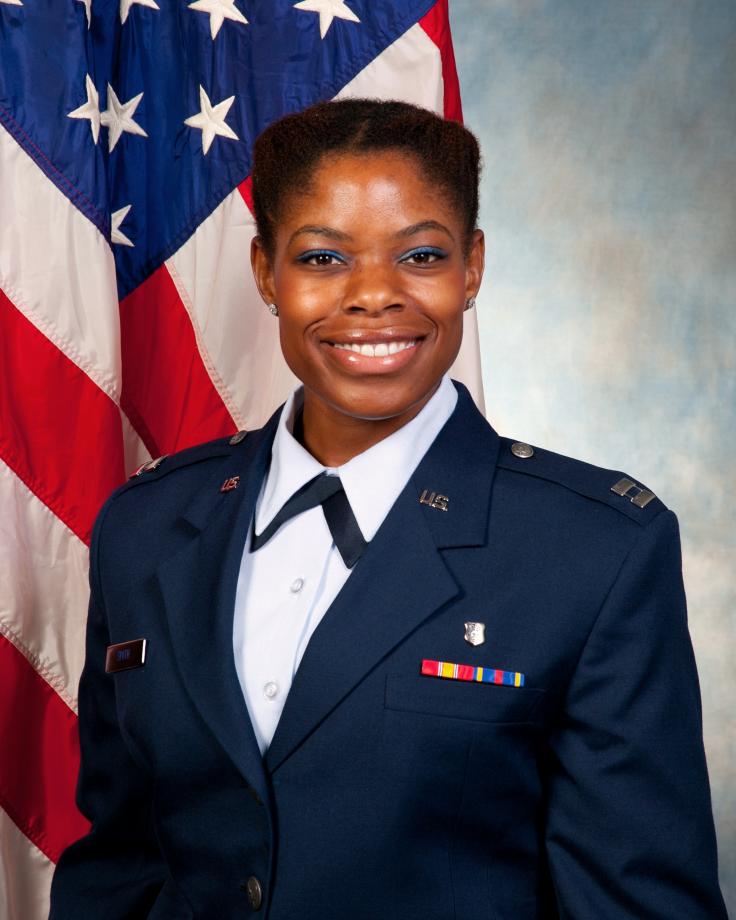 Natosha Smith Onasanya is a doctor in the United States Air Force. She volunteered at New Life Community Health Center while a medical student. She did her residency in Louisiana and received additional training in Child and Adolescent Psychiatry at Walter Reed National Military Medical Center in Bethesda, Maryland. Currently, Natosha is serving in Alaska where she was promoted to Major.

Natasha is one example of many female medical students that have volunteered with the health center while attending medical school in metro New York. She is passionate about serving others and has an ability to cross cultures and share the love of Christ in practical ways.

We celebrate Natasha for her commitment to serve. May God protect her and her young family as she serves in the armed forces.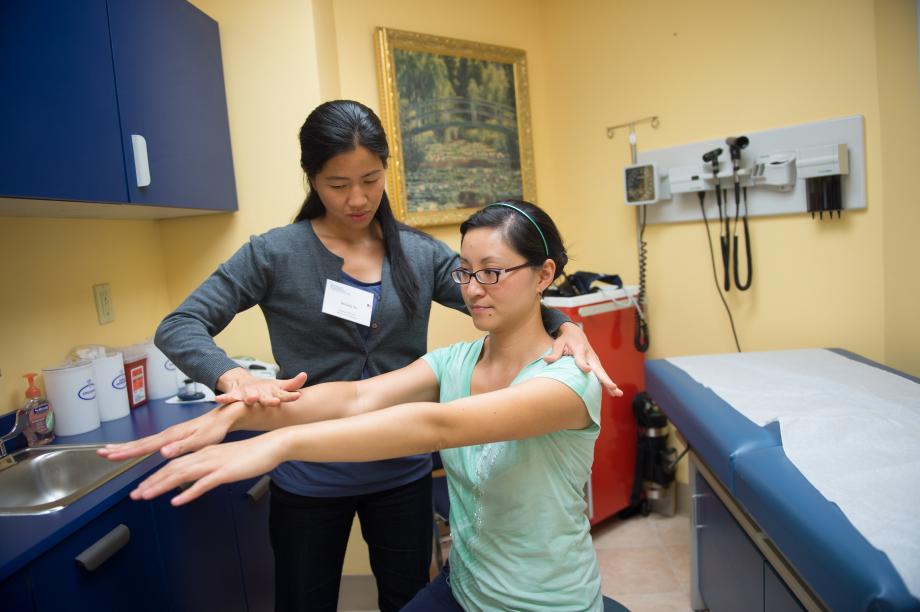 Melody Ou is a Physical Therapist. For years Melody was a staple at the front desk of our Tuesday night drop-in health center. Many of our medical professional who volunteer are willing to do whatever is needed but Melody stands at the top of the list. From our earliest of days Melody did data entry, translation, set-up, cleaning and whatever was needed. Her spirit was always gracious and kind.

Melody was very ministry minded and gifted in many ways. She set a tone for the health center on how to receive guest that we are all trying to maintain. Melody we recognize you for your service and investment in the health center.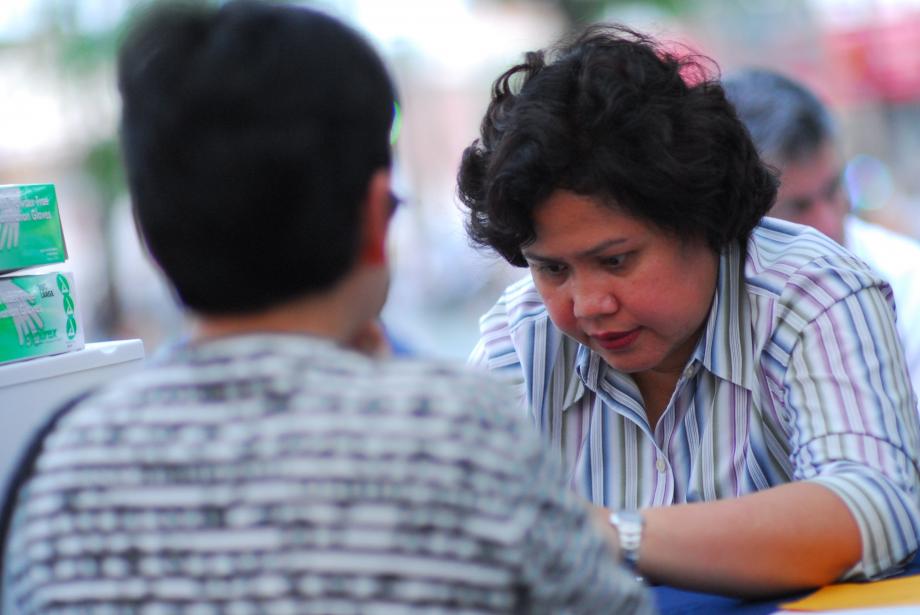 Flor Jorge was a member of the New Life Fellowship 1996 mission team to the Philippines. As a Nurse Practitioner, Flor felt a calling on her life for medical missions and saw this new mission work as a possible coming together of this ministry calling. When God guided the work in the Philippines towards educational programs for children and young people, Flor was left asking "What about medical missions?"

That question, and medical needs in our churches community, led Flor and a small group to attend the Christian Community Health Fellowship annual meeting in May of 2000. Following the next seven months of prayer and planning the first community health fair was launched in January 2001. When summer came around the health fairs were taken out doors to parking lots, sidewalks in front of churches and city parks.

Through Flor, and others, the New Life Community Health Center was born. There are values and traits in the health center DNA that come from Flor and our earliest vision. Flor was committed to reaching the Nations and using health care to share the gospel of love with people from around the world. As an immigrant, Flor was committed to providing for other immigrants who may not have had the same opportunities that her health care degree afforded her. She also has very high professional standards that can be seen in our commitment to provide excellence in healthcare.

Flor is professional, highly skilled, committed to discipleship and missions and extremely generous. The health center today stands on the vision and dreams of Flor Jorge.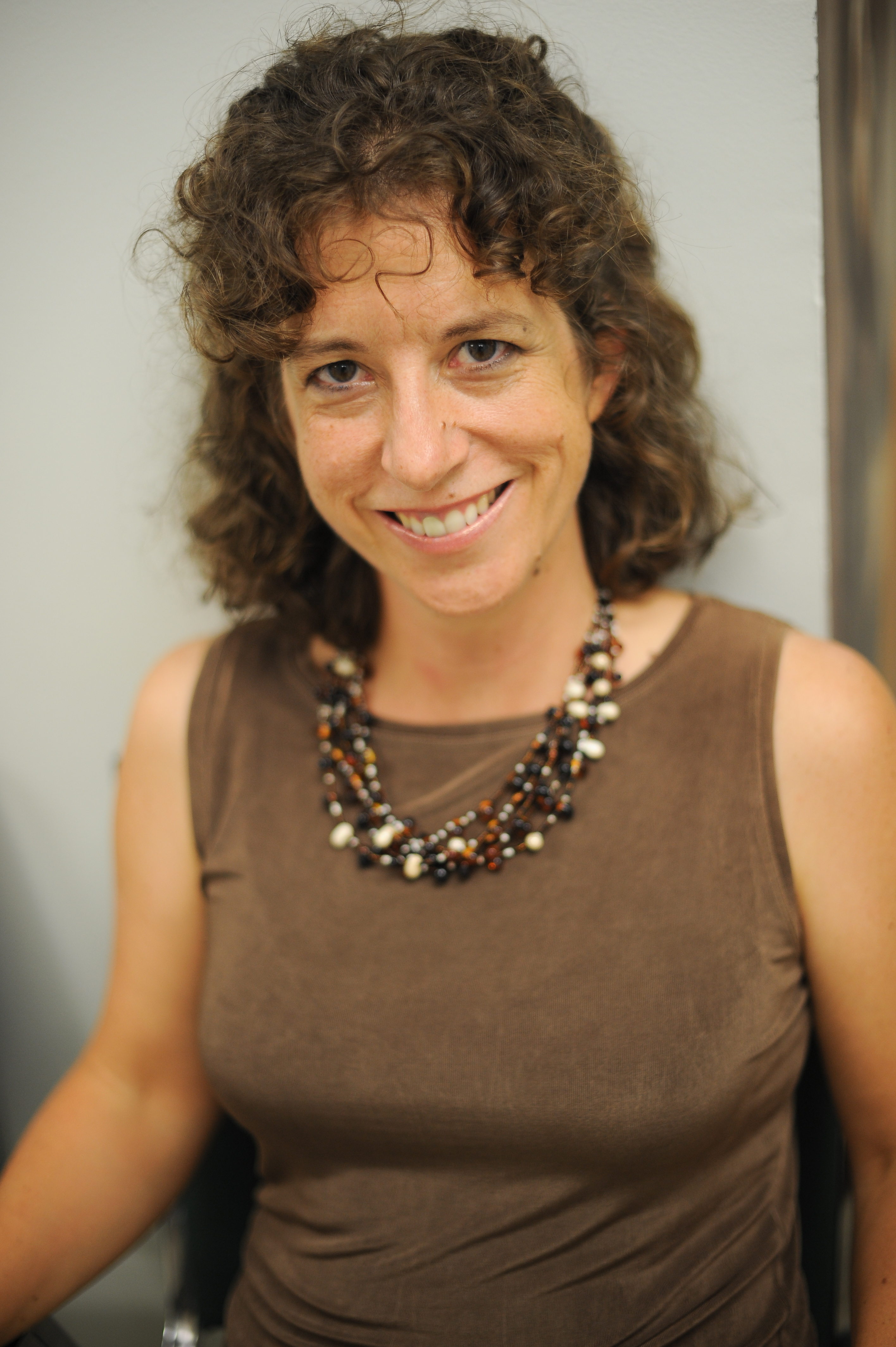 To say that Kristin Moltz is our very own superwoman is an understatement. Starting out as a volunteer in 2005, she has worn many hats over the years. From her experience in patient care as a PA and her valuable leadership at the health center, to her tireless involvement in volunteer credentialing, grant and policy writing, Kristin does it all with compassion, dedication and selflessness. As the Medical Administrator, her keen attention to detail and strong managerial skill set has enabled us to reach many milestones.

Kristin's heart for those in need is clear as she speaks to, and more importantly, listens to people. Whether it is the men and women who come to our facility for services, or the students and volunteers that serve here, she takes the time to get to know each person by name and understand their story. Kristin uses her gifts daily to educate and empower each volunteer who comes through our doors to be a part of the vision of providing excellence in care to the underserved. She is an intentional and incredible leader, wife and mother. We are grateful for all that Kristin has contributed to the health center and celebrate her faithfulness to this community!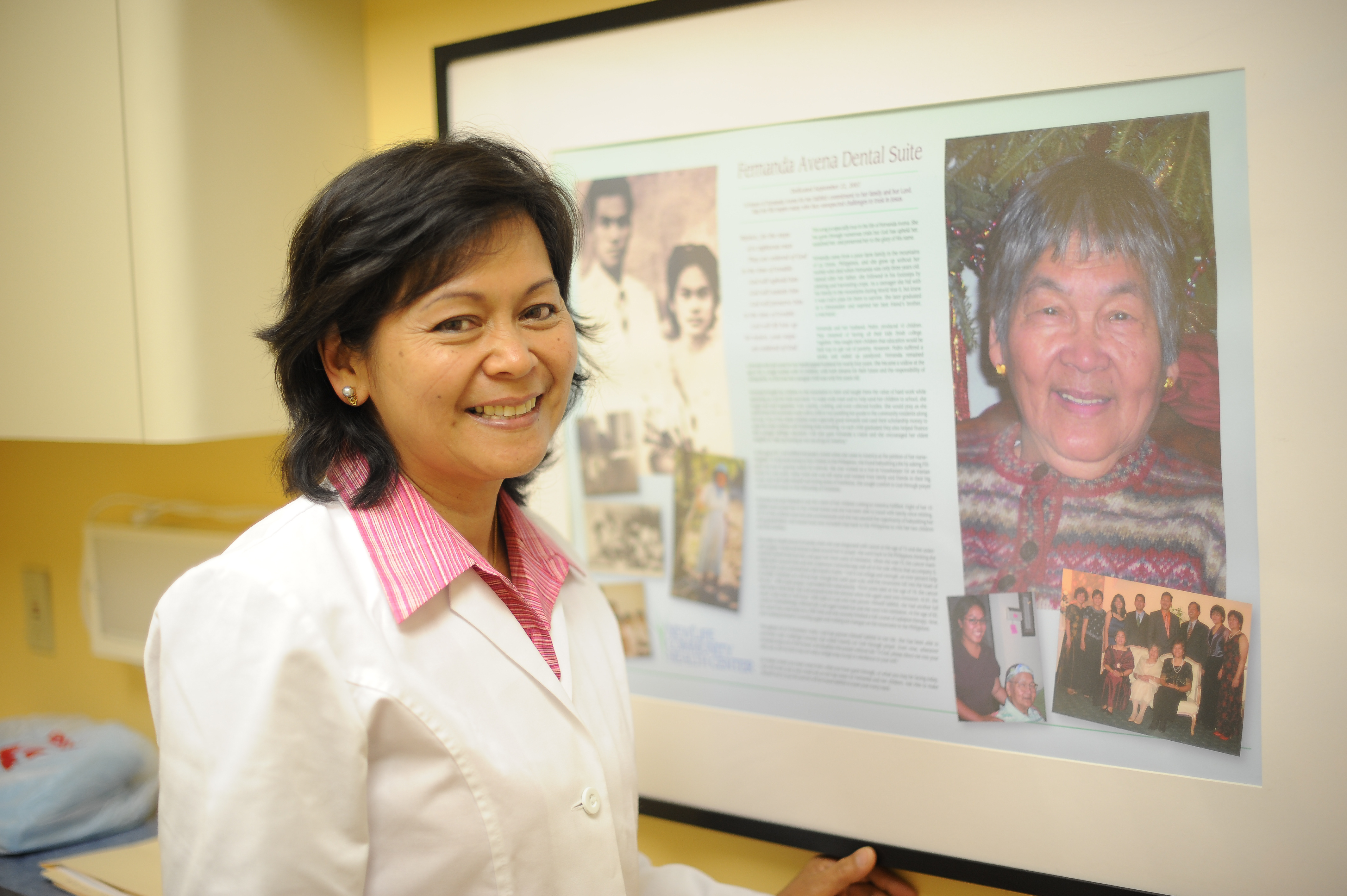 Dr. Juanita Loo is the inaugural dentist of the New Life Community Health Center Fernanda Avena Dental Suite. She would come every other Tuesday night and provide free dental services to our patients after spending the entire day in Manhattan at her main office. Along with her commitment to volunteer, Nita has been a faithful supporter and provided equipment and dental supplies.

The Fernanda Avena Dental Suite is named after, and dedicated in honor of, Dr. Loo's mother. Together they have filled the dental suite with the spirit and heart of God. Nita is kind, patient, generous, compassionate and loving. She is a strong woman like her mother.

Nita also brought her assistant Maricar with her on Tuesday evenings. Maricar was equally committed to the health center. Joining their team was Edna Kim, DDS a member of our leadership team. Edna scheduled the patients and did the onboarding of each patient. She too brought a spirit of care and compassion to each patient encounter. Together these three woman formed a great team.

Dr. Loo has retired from the health center to focus time with her growing family. She is a faithful wife, committed mother, wonderful grandmother and loving sister.

Thank you Maricar for your faithful service. Thank you, Edna, for your leadership and financial support. And thank you Dr. Loo for birthing the Avena Dental Suite.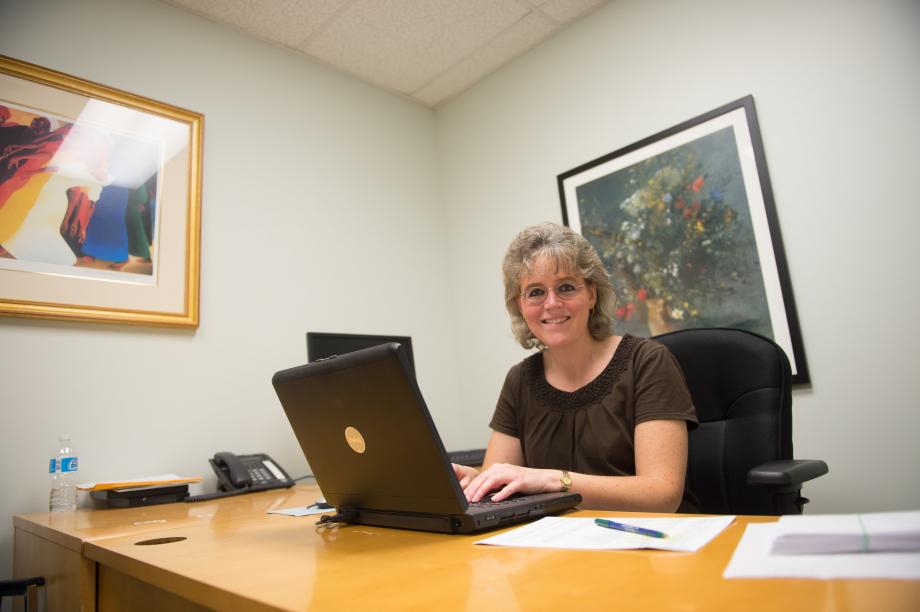 Cindy Reeder serves as the Executive Assistant at the health center. If you have ever received a letter or newsletter from the health center chances are Cindy edited, typed, printed and mailed that letter. She maintains our database and established our practice of mailing birthday cards to all of our volunteers.

Cindy manages the inventory of toiletries and socks that we use to serve the homeless weekly. She makes sure that we process our invoices and account for our donations. From the blood drive to summer health fairs she has insured that we administrate communication and have what is needed to insure things get done professionally and on time.

Cindy has been faithful in her service and her support of the health center for many years. She is an example of one who is using her gifts to support ministry. Her efforts behind the scenes over many years have allowed the health center to touch many lives.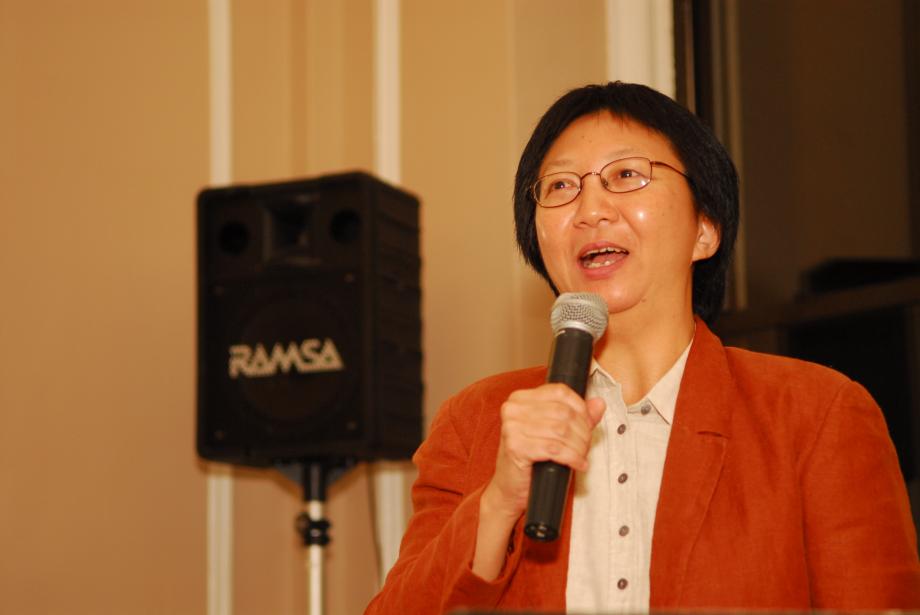 Dr. Margaret Kwok is highly competent and extremely humble.

In the fall of 2005 the New Life Community Health Center was at a strategic place in our history. Earlier that year we opened the drop-in clinic on Tuesday evenings and in September we had just expanded to include Saturday mornings. In October, construction would begin on the space that is now home to the health center and our grant was ending that provided for our Medical Administrator.

At the annual dinner that fall a doctor was in the audience. She had just closed her medical practice to respond to the call of God to engage a strategic opportunity. She inquired about what it would take financially to keep staffing in place for the next year while we navigated all the growth and expansion. Within thirty days the funds were in place to continue our staffing.

Dr. Margaret Kwok hears God. Dr. Kwok listens when He speaks. And Margaret does what He asks her to do. God has found a servant that can use her hands to heal and to guide others to a the Savior.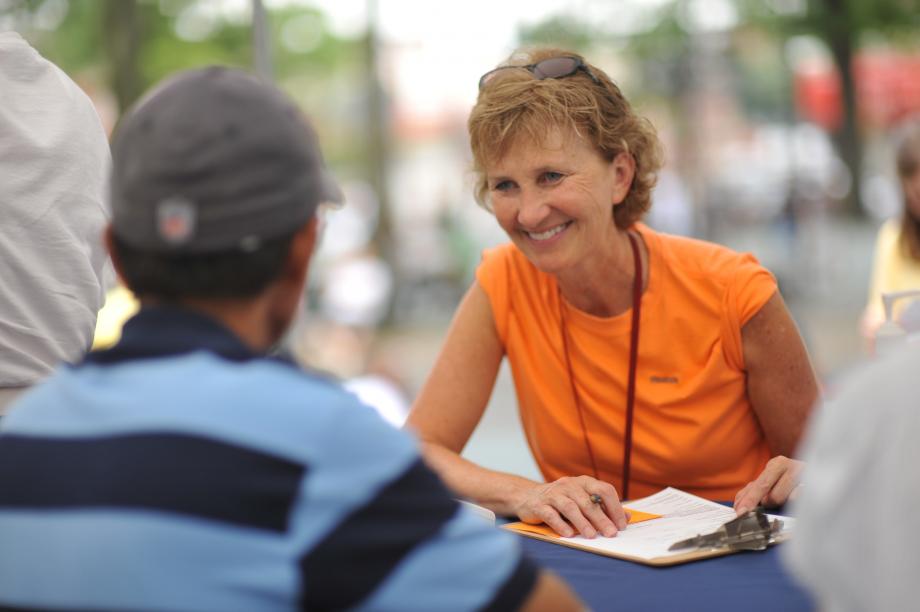 We met Sally Wevers soon after the construction of the health center started. At that time, we were buying supplies one minivan at a time as funds allowed. Sally connected Calvary Christian Reformed Church's "Jubilee" project with our need for construction supplies.

More than supplies, financial resources, she brought people to help with the physical construction. Beautiful, skilled and hardworking people. People who loved God and the poor. God brought Sally, and her skill for connecting people and resources, at just the right time. He used her to vault the health center forward.

Sally is one of those leaders that uses work to get the work of God done in people's lives. She is an example of what God can do when we place our lives in His hand. The story of New Life Community Health Center over the past ten years would not read the way it does if it were not for Sally Wevers. We celebrate and thank God for the way she has stewarded her life and blessed so many people.




Gillian Phillips is a Registered Nurse at Bellevue Hospital. A founding member of the New Life Community Health Center leadership team, Gillian has been present at many critical times in our history. Over the years, she has cleaned and painted. Set-up and taken down the health fair tents. Cared for patients at the drop-in clinic hours and done health screenings in the park.

Gillian cares for her colleagues. She remembers birthday's, makes phone calls to those who are sick or celebrating milestones and ask questions that show how much she cares. Gillian listens and remembers and takes time to enter in to people's lives and pain. She makes you feel better after she is with you. These attributes make her a great health care professional. And these attributes have helped shape our culture of care at the health center.

We celebrate Gillian Phillips and the part she has played in building the New Life Community Health Center.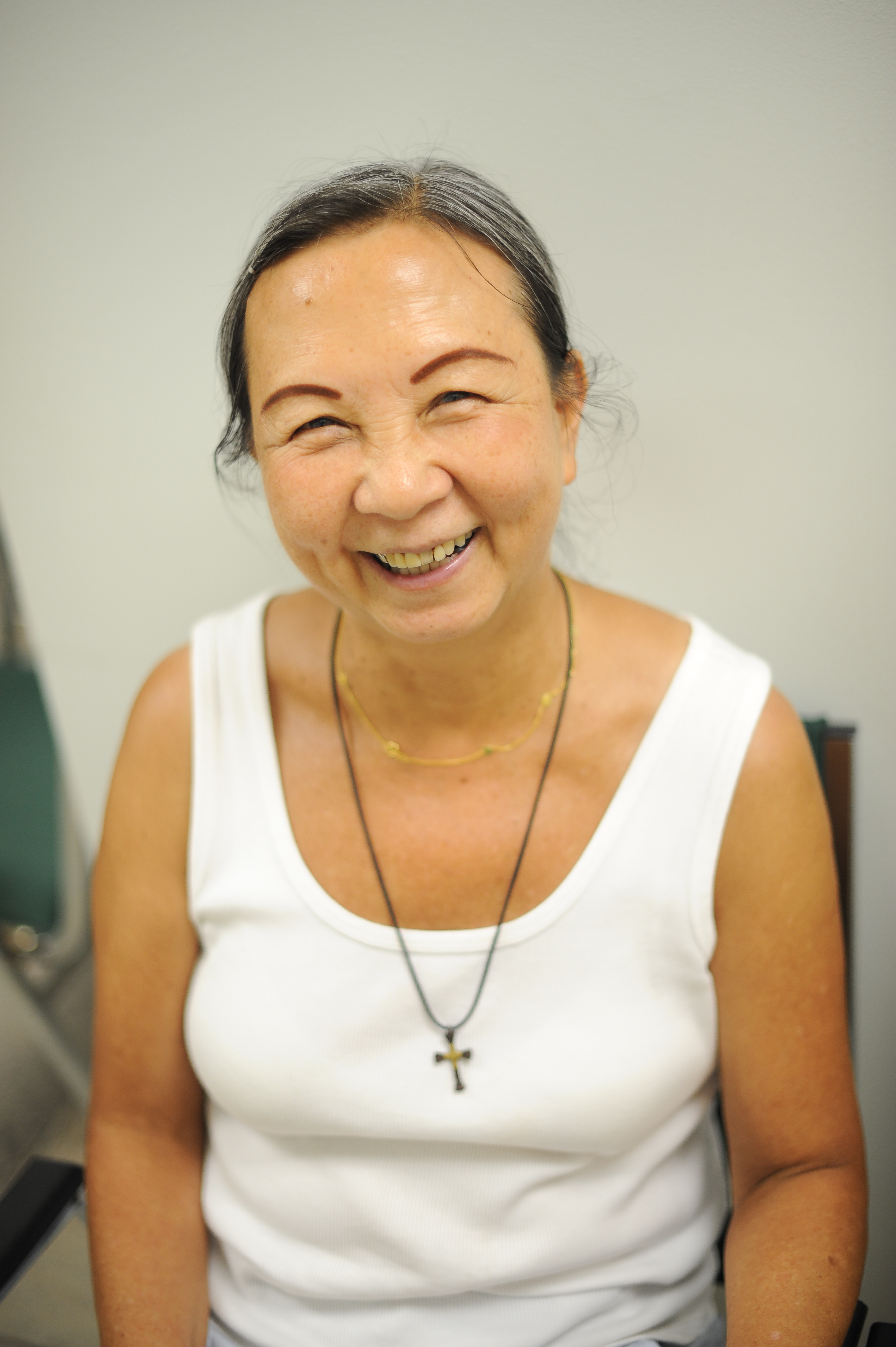 Gloria Baez has anchored our Tuesday night FREE drop-in clinic since we opened in March of 2005. As our Volunteer Coordinator, she remains in contact with many of our volunteers even after they move out of the New York City area.

Gloria has a strength that has allowed her to overcome much in her life. She has a faith that is grounded in her beliefs and values. She is faithful, reliable and loyal. Gloria is hardworking, generous and caring. We celebrate Gloria for her faithfulness over many years to our mission, volunteers and people we serve.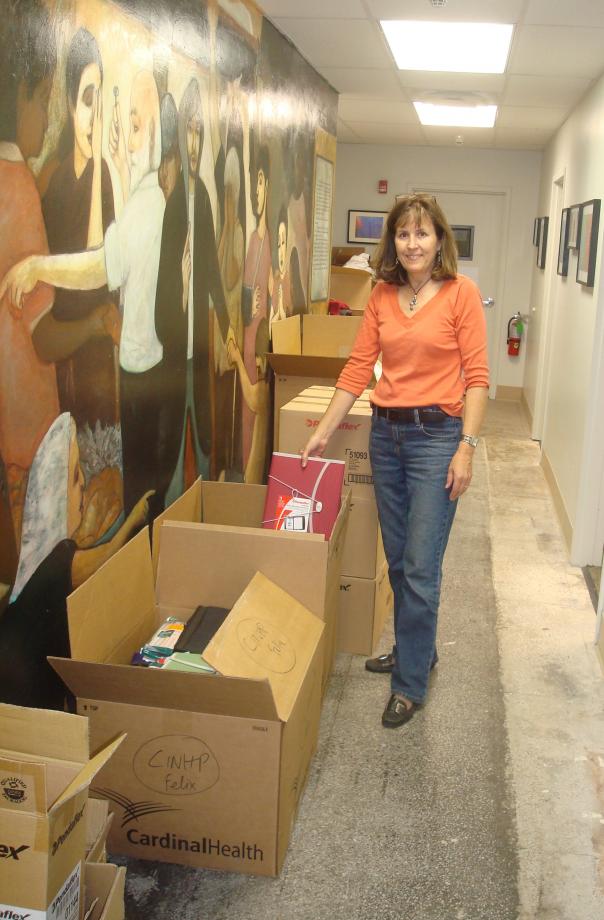 Jeannette Felix is a Registered Nurse and a founding member of the New Life Community Health Center leadership team. She encouraged her hospital to donate an EKG machine to the health center. Her blend of compassion and leadership makes her an exceptional nurse.

Many people may not know that when the health center was started our initial vision was to send medical mission teams internationally. After helping us launch the health centers health fair program, Jeannette founded the Children in Need Haitian Project. She has hosted several health center staff including former medical director, Dr. Agustin Sanchez, to help with her work in Haiti. She has built a school and medical mission station high in the mountains above the capital of Port-au-Prince, called L'Espinasse. Gods timing was perfect as she was established in Haiti prior to the 2010 earthquake and able to bring relief to many people.

Jeannette has helped the health center realize our vision for medical missions internationally. We celebrate Jeannette for her compassionate leadership that has touched hundreds of children and families in the mountains of Haiti.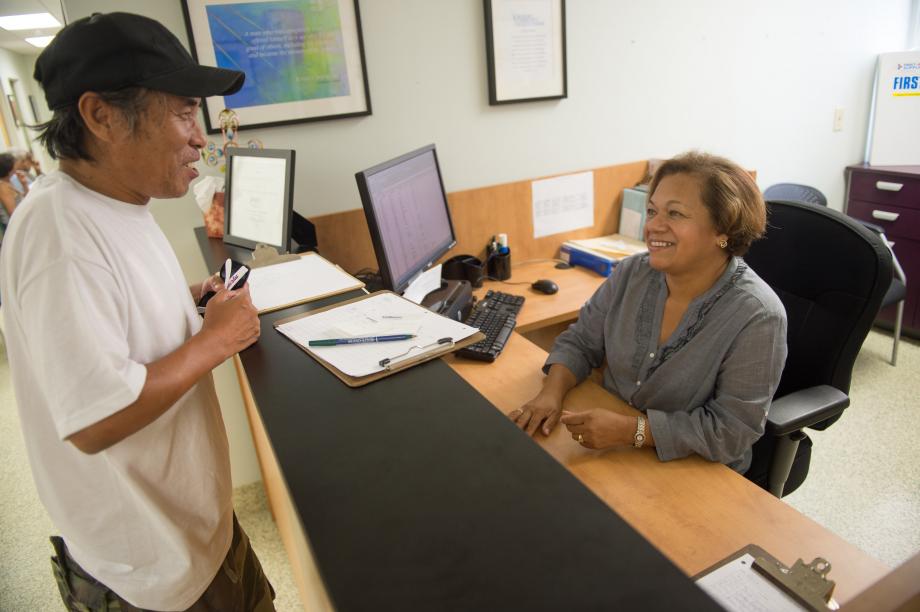 Martha Andrade has served with the health center since our inception in 2000. As a founding member of our leadership team she is a voice for immigrants. As a bilingual receptionist, she is central to our Saturday morning services for the homeless men.

At a strategic time in our organizational development Martha made this comment, "They will know if you love them." The men and women who come on Saturday mornings for a warm shower, toiletries and health screenings know that Martha loves them. Her deep faith motivates her service. Martha inspires all of us to serve and points us to Jesus.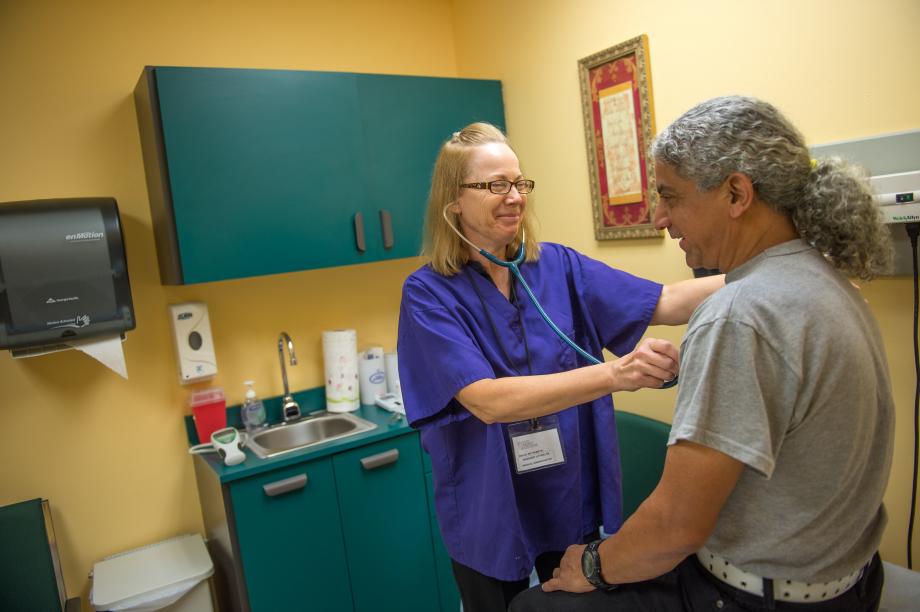 Margaret Lettieri is a founding member of the New Life Community Health Center leadership team and a Registered Nurse for the New York City public schools. For several years, every time the health center was open Margaret was standing at the receptionist desk welcoming patients. She wrote policies, saw patients, organized mammogram screenings for the uninsured, mentored young medical students, coordinated health fairs and handled every question our volunteers had. She also received a Master's degree in Public Health and used the health center as the topic for papers and projects during that time.

Margaret is committed to health and exercise. She is a wonderful wife, mother and grandmother. We are grateful for her many years of service to the health center.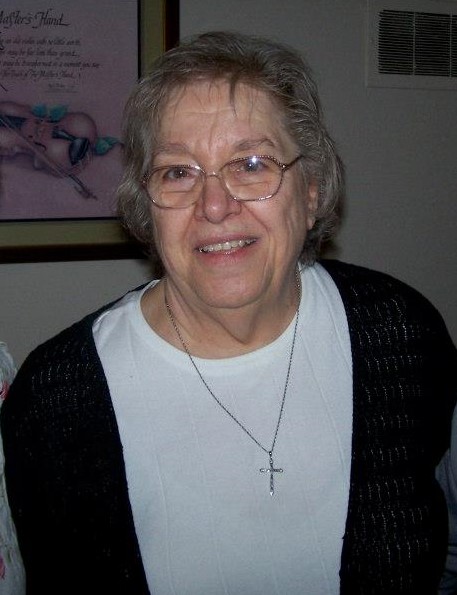 Etta Pippi is the daughter of immigrant parents from Italy. Her family came to Christ as the result of Nyack College students doing door-to-door evangelism during the first half of the 20th century. From the first FREE Community Health Fair in 2001, Etta has believed in the vision of New Life Community Health Center. She is one of the two donors that has faithfully given nearly monthly since our inception to make sure that we have the funds to serve those in need.

Etta is also someone that we can count on for prayer. She understands how God meets and finds lost people through individuals who are faithful. We are grateful for the life of Etta Pippi and celebrate her as one of the women that God has used to build the New Life Community Health Center.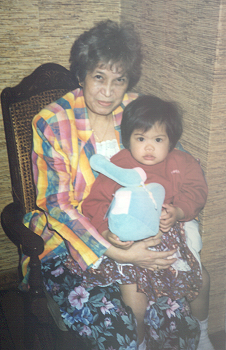 Mrs. Enriquetta "Enri" Balatbat was an immigrant mother/grandmother who lived in our community here in Elmhurst. She had come to America from the Philippines to help her young adult children who were making their way as immigrants in America. She worked very hard as a housekeeper to earn money and she cooked for her adult children so they could focus on studying for U.S. medical exams and work.

Enri had overstayed her visa and was out of status. Like many others, she also had no health insurance. One early morning while going to work she fell down the subway stairs. When she woke up in Elmhurst Hospital she was afraid. Christian nurses cared for her physically, emotionally and spiritually. Mrs. Balatbat recovered but she was diagnosed with cancer the following year. Without health insurance, her diagnosis was not good and her options limited. Enri felt the need to return home to see her children and grandchildren back in the Philippines.

We held a great party and sent her off with many tears. Six weeks after arriving back home she was gone. Mrs. Balatbat represents the need and opportunity to share the gospel with those living in our community. She was a great woman who cared for her family and friends. Enri's story was inspiration for the early days of launching the health center ministry. Her spirit of love, family and compassion has shaped the mission and vision of the New Life Community Health Center. Today, the first day of Women's History Month, we celebrate the life of Mrs. Enriquetta Balatbat.
Back