Youth Mental Health Training
By Kristin Moltz, PA | October 19, 2019
New Life Community Health Center is sponsoring another great training opportunity addressing issues of mental health among youth. It seems like almost daily we are hearing stories of tragedy and death as a result of young people struggling with mental health issues. If you are a youth worker, medical professional, teacher, parent or friend of young people this course may be for you.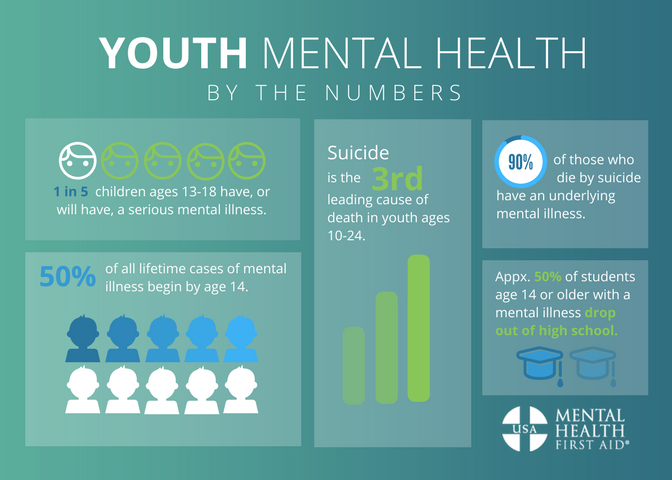 The training is FREE and you receive a workbook and a certificate of completion. If you are interested in attending, you should act quickly as there is limited space and the seats are going fast.
Youth Mental Health First Aid USA
Is an 8 hour public education program which introduces participants to the unique risk factors and warning signs of mental health problems in adolescents (age 12-18).
Builds understanding of the importance of early intervention.
Teaches individuals how to help an adolescent in crisis or experiencing a mental health challenge.
Addresses topics that include anxiety, depression, substance use, disorders in which psychosis may occur, disruptive behavior disorders (including AD/HD), and eating disorders.
To sign up go to this website link
Mental Health First Aid Course at NLF
When you go to the link press "next" on the orange menu bar until you get to the "select time" menu. Then select Dec 14 (the only option) and press "next". The next page is for your registration information. You must scroll down to answer all the questions for registration. If there are any problems with the registration process, please contact our Medical Administrator, Kristin Moltz, at
moltzk@nlchc.org
.
If our date doesn't work for you, and you are still interested in the course, the DOH is running these trainings citywide and doing it in English, Spanish, and Chinese. They have trainings for people working with specific populations as well - so for people working with youth, with adults, or people working with the elderly. You can check out the different dates and options for the training at the following link:
DOH Mental Health Trainings Citiwide
Back